When I first began working at UCF, I knew almost nothing about its history or roots. I set out to change that by researching the football program's history. In doing so, I discovered the following photos from 1985, featuring head coach Gene McDowell and some interesting helmet designs...
Speaking with our equipment manager, I had found out they were already working on some throwback-inspired helmets, seen here:


So, I set out to design a helmet stripe that would help the helmet stand out from just another throwback design.
This rivalry, USF-vs-UCF was known as the "War on I-4" due to Interstate 4 connecting Orlando to Tampa. During the 2016 season, the game was played in Raymond James Stadium in Tampa. USF does not currently have a stadium on their campus, so they share a stadium with the Tampa Bay Buccaneers. I decided I could poke a little fun at USF for not playing on their own campus, as well as put a flash into the helmet style with a metallic map on the backside of the stripe...

As we stated in our press release for the game, the line highlights our path taken to play USF. Starting from UCF's campus, and finally ending up at Raymond James Stadium, we never touch USF's campus on the entire 102 mile drive to Tampa.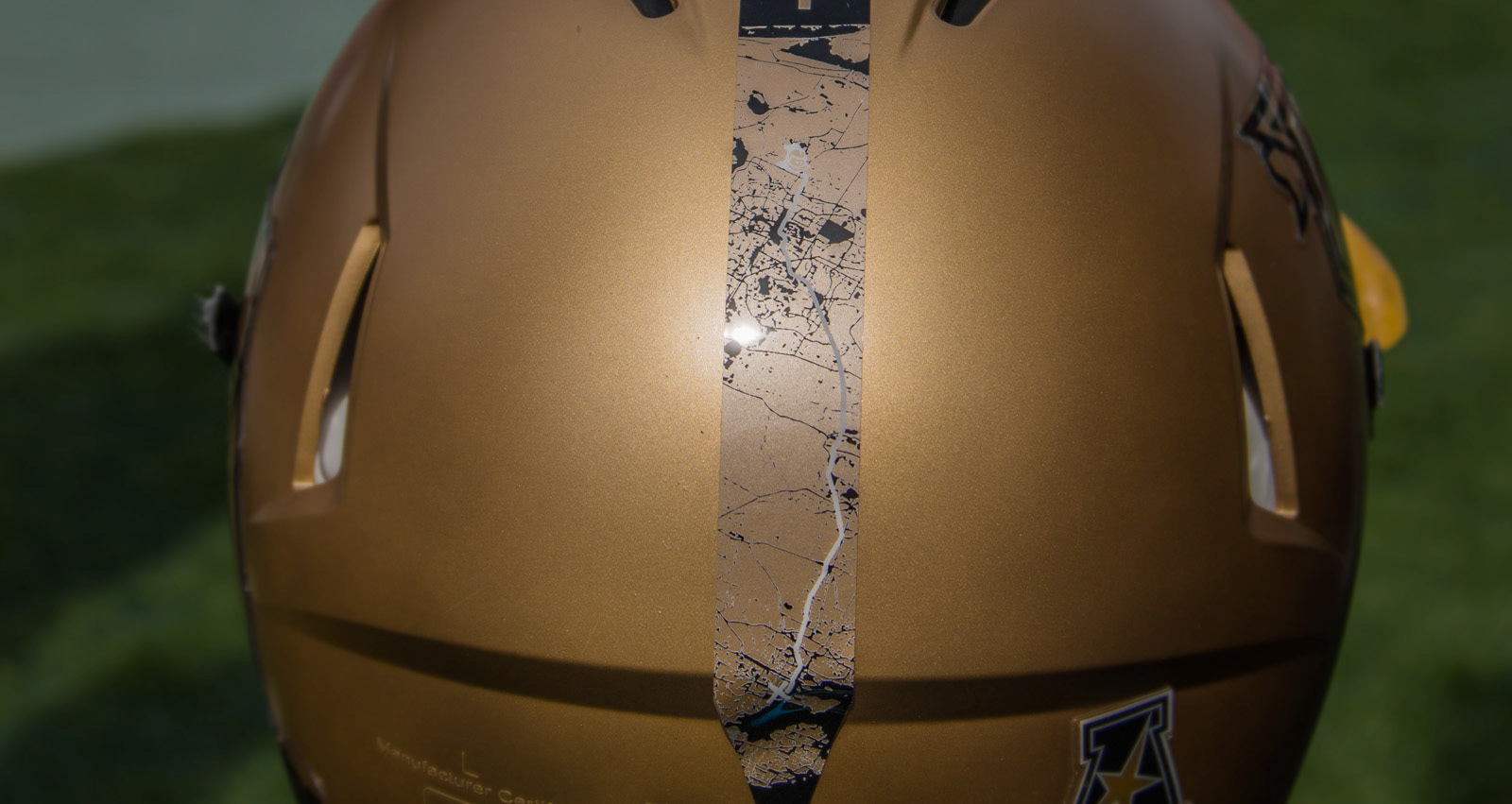 Thanks for viewing! Several other helmet designs are coming up for 2017, so stay tuned!